The Fosters joined Buena Vista Sports Academy from their faith communities of Trinity Fitness and Crosswater Church. After living and training in Guatemala for several months, they now live in Travesia, Honduras.
Jeremy and Maria have 2 boys, Alek (13) and Jackson (10), who both love soccer and playing outside. They met in college where Jeremy played tennis, and Maria played both soccer and tennis. They lived in Colorado for 12 years before Jeremy's banking career moved them to Jacksonville, FL. Maria has worked in child protective services, and also as a soccer coach and trainer.
In Honduras, they work with Jason, Axel, and our local staff as we aim to re-open the academy and get back to sharing the hope of Jesus with Los Rinos de Travesia! They are passionate about sharing the love of Jesus, and excited to see God transform an entire community through its future husbands, dads, and leaders.
We are thankful to have the Fosters join our team. Please pray for them as they have taken the big faith step of leaving their old life behind, and crossing borders so that others may know Jesus. If you would like to support the Foster's, please see below.
---
HOW TO SUPPORT THE FOSTERS & BVSA HONDURAS
---
Family Support: The Foster's monthly family support covers groceries, kid's school, spanish school, car insurance, and all standard monthly bills. Their budget has been approved by their sending agency as well as the BVSA Board of Directors.
To support the Foster Family directly, CLICK HERE and you will be routed to our friends at Commission to Every Nation, who oversee their finances and administration.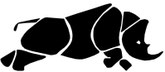 Academy Support: The Academy in Travesia Honduras, where the Foster's work, functions on its own monthly operational budget. This amount covers feeding all 36 boys and workers every day (over 800 meals per month!), paying support staff, and all bills and operating costs for the academy and classroom.
If you would like to help support BVSA Travesia, please CLICK HERE in order to make a donation directly to BVSA.